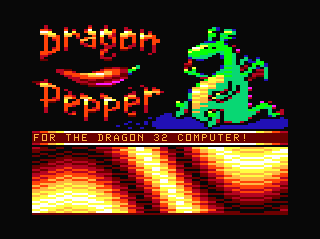 Download here
includes both the .mp3 to run it on a real system + a video-capture .avi as well.
Or you can watch the video capture directly on YouTube
here
.
This is our first demo for the Dragon-32. I started coding the effects when I first bought a Dragon-32 in 2014, continued some in 2015, but then the project ended up way, WAY back on the backburner for a few years. Then finally this year I picked it up again and got both Mermaid (graphics) and dLX (music) on board and we could finish and release it!